A SAFER, GREENER SOLUTION.
CellSafe® Battery Box Kits provide a shipping solution capable of safely suppressing battery fires. These battery shipping boxes use CellBlockEX technology, which is proven to halt propagation in lithium-ion fires.
TRIED AND TESTED AND PROVEN TO WORK*
Third-party tested and certified to contain up to 300Wh.
Special Permit Authorized.
SUSTAINABLE AND COST-EFFECTIVE
The innovative pillow-pack may be reused multiple times before replacement is needed.
Fire suppression is provided by CellBlockEX, a 100% post-consumer recycled product.
SIMPLE IMPLEMENTATION
Easily customized to accommodate various device or battery sizes.
No CFR training required.
A to Z fulfillment and seamless supply chain integration.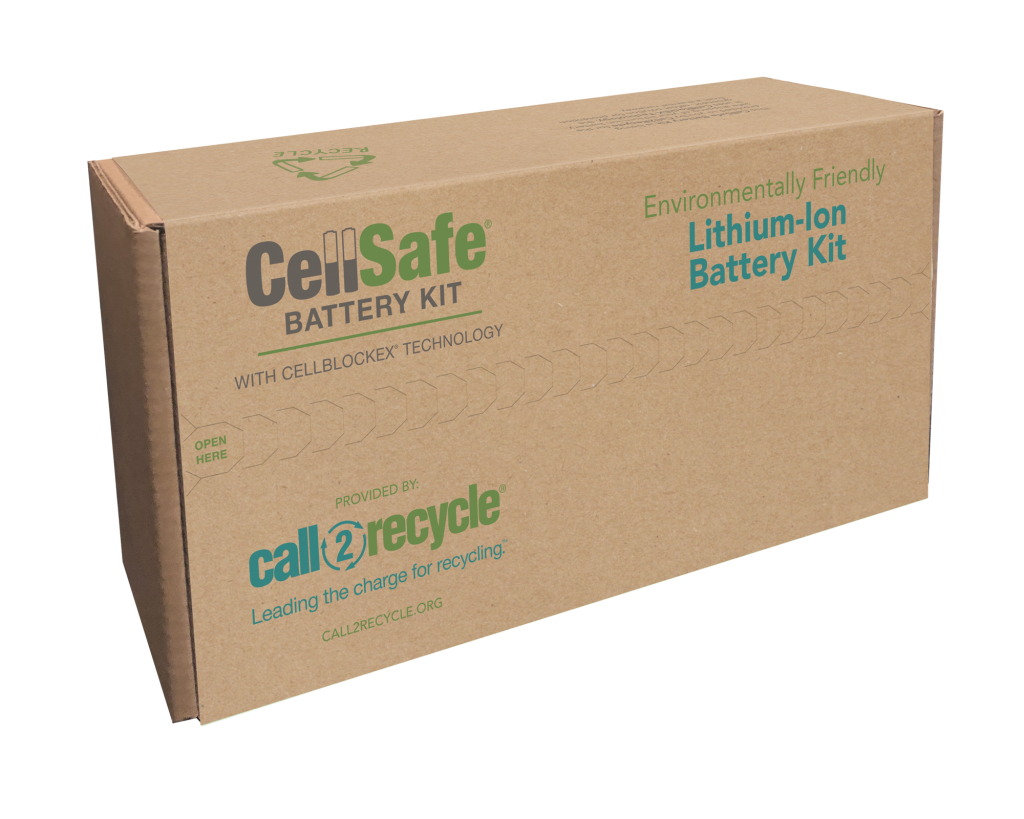 *Tried, Tested, and Proven to Work
CellBlockEX and the CellSafe Battery Kit have undergone a thorough testing and certification process.
In third-party testing by the UL and Stress Engineering Services, CellBlockEX was proven to halt propagation in lithium-ion fires
CellSafe Battery Kits have been tested with the most volatile cells commercially available. In tests designed for full propagation of multiple cells, package integrity was uncompromised and external box temperatures remained well below the combustion rate for fiberboard.